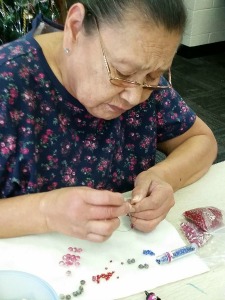 We are proud to honor Native Elders through our Tired Moccasins Program in Omaha.
Tired Moccasins provides culturally appropriate physical and social activities for Native Elders and their families. We offer weekly meals, health education, socialization, recreational and educational opportunities. Activities include arts and crafts, low-impact exercises, field trips and monthly visits for free medical care.
Tired Moccasins also provides activities that enhance the potential for Native Elders to create and maintain a healthy lifestyle, to share their experiences with different cultural groups, and teach their customs and traditions to younger generations.
We provide free transportation for Elders who cannot drive to Tired Moccasins activities.  We will pick you up and take you home Tuesday – Thursday if you live in the Omaha metro.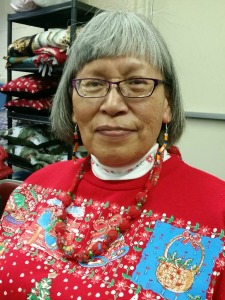 To participate in Tired Moccasins, you must:
Be 60+ years of age
Live in the Omaha metro to be eligible for free transportation
Be enrolled in a federally recognized tribe, state recognized tribe, or have Native American ancestry with which you strongly identify
For more information about our Tired Moccasins Program, please call 402-346-0902.
Tired Moccasins is supported by United Way of the Midlands.